Welcome to Weeping Willow Kennels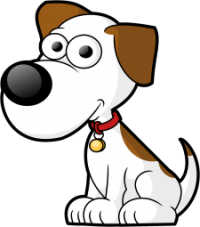 Located in Salisbury, Maryland, our state of the art boarding facility, truly is the next best thing to being home.  Weeping Willow Kennels has been successfully serving our canine and feline community for more than 17 years.
After spending several years researching the market and local area, we created the highest quality and the safest kennels, with the most amenities to make your pet's stay relaxing and comfortable.  We continually strive to keep our kennels up-to-date.  We are always looking at the latest in kenneling systems to keep our kennel as friendly for your  canine child and feline child to feel right at home.
Whether you're headed to Ocean City for the day, gone for a week, or just want to give your furry friend a "Spa Treatment," you can relax knowing that our professional, caring staff will provide your  canine "child"with the comforts of home.  We are a top referral pick by our local Veterinarians, Groomers and of course by our canine and feline community.
Services Offered by Weeping Willow Kennels
More About Weeping Willow Kennels
Here at Weeping Willow Kennels we strive to make your puppy feel right at home.  We do everything possible to make their stay as comfortable as possible.
We strive for consistency when it comes to keeping your "children" to a routine schedule that includes a rest period with little or no human contact.  Canine "children" need to time to process what they have experienced and they do this best when left alone to contemplate.
Every canine gets walked 6 or more times a day so that they do their "business" outside and not in their kennel.  We pride ourselves on the fact that our kennels don't smell, making the experience for your "child" a positive one so that they look forward to coming back again and again.
Play time is built into each walk unlike most kennels charge  for this activity.  We walk and play with our canine "children" just as you do at home.
We do more than just canines!! We have cattery that allows for your feline "child" to access to the entire room and socialize with the  other feline "children" as long as they behave.  There are climbing posts, cubby boxes and plenty of space to just stretch out and relax.  Every feline "child" gets it's own little cottage complete with bed and bathroom which is cleaned twice daily.
We also have  specialty rooms reserved for those unique needs including older/senior "children."  Over the years we have cared for pets of all varieties and needs so please ask to see if we can help serve you and your pet's.